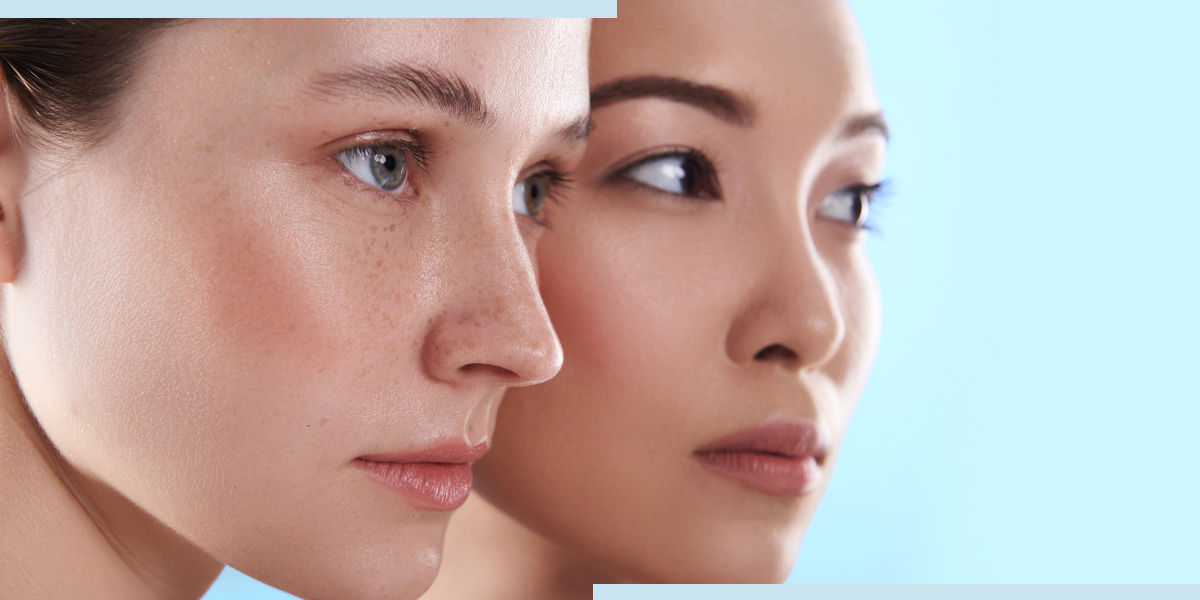 The person applies to aesthetic operations due to both functional and aesthetic concerns. Sometimes we are not only satisfied with our nose, but at the same time we feel discomfort from another part of our body. At this point, we decide to have combined aesthetics. So what is combined aesthetics? Which aesthetic operations are included in combined aesthetics?
What is Combined Aesthetics?
Combined aesthetics is the process of performing more than one aesthetic operation at the same time. In some cases, it is done because it is necessary, while in some cases it is done according to the person's own preference. Combined aesthetic surgery is decided according to the physical examination to be applied to the patient before the operation and surgical interventions to be performed together are determined.
Why Multiple Aesthetics Are Done At The Same Time?
Performing combined aesthetic procedures is actually the need to perform more than one aesthetic surgery at the same time. For example; It is an aesthetic procedure performed together with liposuction and stretching operations. With liposuction, the person gets rid of the excess fat in his body and when he wants to have a tighter body, he says goodbye to his excess fat as a stretching surgery with liposuction and gains a tight skin.
You can get rid of the problems on your body or face with a single application. Thanks to the combined aesthetics, you will not have to wait for recovery and then have another surgery and go through a healing process again. Many aesthetic operations can be performed together.
What are Combined Aesthetic Operations Performed Together?
1. Nose Aesthetics and Botox

Operations performed for rhinoplasty create positive changes in facial expression. The person can also perform lip lift at the same time as rhinoplasty. After rhinoplasty, the opening and closing position of your lips may be affected. At this point, rhinoplasty and botox are the types of combined aesthetics applied at the same time for the lip structure suitable for your nose, which will be prepared with the golden ratio on your face.
Advantages of combined rhinoplasty and botox application:
The golden ratio is better achieved with both combined operations on the facial features.
More perfect facial features.
2. Face Lift and Fox Eyes
Fox eyes, that is, fox eyes, is a medical operation performed by stretching the eyebrow and eye upwards, which adds a more attractive appearance to the eyes. A facelift, on the other hand, loses the tired look on your face and a younger look is obtained. Since both operations are stretching operations, they complement each other.
Advantages of combined face lift and fox eyes application:
With a single operation and two applications, you will have a perfect look on your face.
3. Nose Aesthetics and V line
The V line, that is, the non-surgical cheek thinning procedure, is performed without surgery. You can catch the golden ratio on your face when the v line application, which makes your face even more bony and attractive, is applied together with rhinoplasty.
Advantages of combined rhinoplasty and v line application:
One operation, one process
A more perfect view
Advantages of Combined Aesthetics in Turkey
The fact that more than one aesthetic operation can be performed at the same time provides the patient with many advantages. These advantages are;
Anesthesia: You can have more than one operation with just one session of anesthesia. Thus, the risks of anesthesia are also eliminated.
Cost: Performing more than one operation at the same time means that you minimize the costs.
Healing Process: You will have the recovery period of a single surgery due to the fact that more than one surgery is performed at the same time. In this way, you can return to social life more easily.
Aesthetic Appearance: It allows you to easily achieve the look you want by combining more than one aesthetic procedure.
FAQ
1- Can I Have Two Aesthetic Operations At The Same Time?
It is advantageous for the patient to perform more than one aesthetic procedure together according to the needs and demands of the patient. For example; Breast surgery and fat removal can be combined in combination. You can read about the advantages of having two aesthetic operations at the same time and the reasons why combined aesthetics is preferred in our other blog post.
2- How Many Hours Does Combined Aesthetics Last?
Combined aesthetic duration varies according to the aesthetic operations to be combined. For example; While breast, abdomen and liposuction take 6-7 hours, all facial aesthetics can take 5-6 hours.
3- Who Can Have Combined Aesthetics?
In order to have combined aesthetics, you must have the following features:
Having middle age as tissue healing is slower in older people
Not using tobacco products or interrupting the use of these products before and after the operation.
The body should not react to anesthesia.
Not having a chronic illness.
4- Is Combined Aesthetic Surgery Suitable for All Ages?
Combined aesthetics are not suitable for all age groups. It should be underlined that there is nothing to be done about it, especially if there is an aesthetic problem that cannot be resolved in people and if the person is very old. For this reason, doctors do not recommend the elderly to have combined plastic surgery.
5- What is the recovery process after combined aesthetics?
The recovery process after the combined aesthetic operation differs according to the attention level and diet of the person.
6- How Many Hours Does Combined Aesthetics Last?
Combined aesthetic operation varies depending on which aesthetic operations you combine. For example; While the entire facelift takes 5-6 hours, nose and ear aesthetics take 4 hours.
7- Doing Two or More Operations Together Create Risk?
Your plastic surgeon plans your combined aesthetic in a way that does not pose any risk. According to this plan, there is no risk during the healing process or during the aesthetic operation.