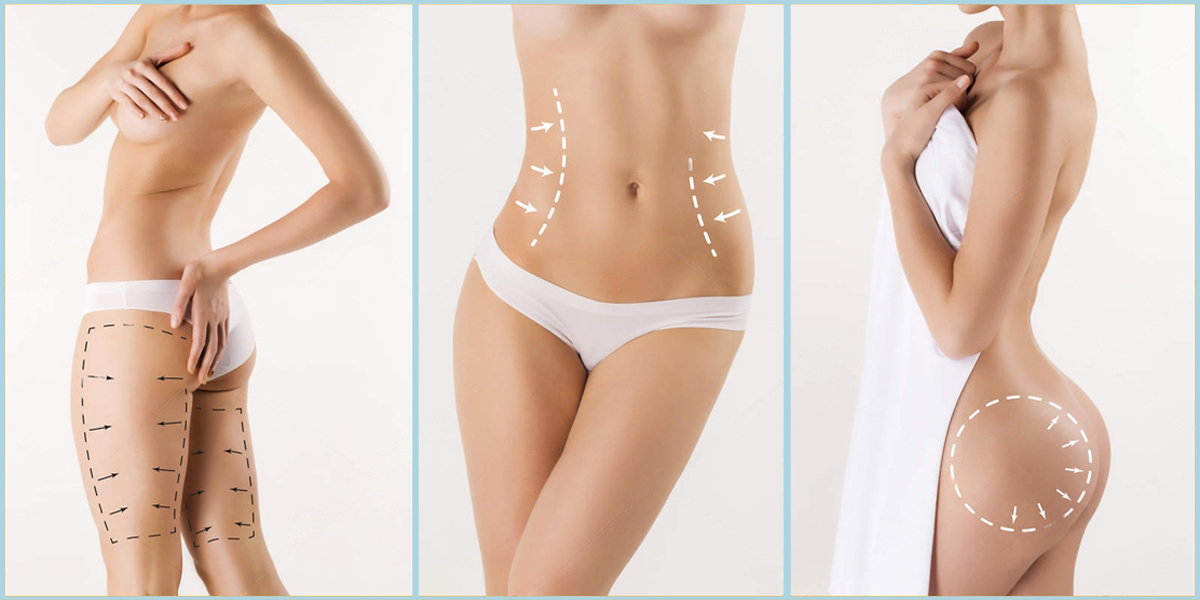 Each of us is uniquely beautiful and our body type is a reflection of that. Sometimes, however, we may want to make changes to our bodies to feel better and increase our self-confidence. This is where plastic surgery offers effective options to support your transformation. We have explained 6 treatment suggestions for you to shape your body and lose weight.
Liposuction for Fat Reduction
Liposuction is a surgical procedure known as fat removal. Its purpose is to remove excess fat accumulated in certain parts of the body to achieve a slimmer and more shaped appearance. Liposuction can help remove unwanted fat in areas such as abdomen, hips, thighs, buttocks, hips, back, arms. As a result of your weight loss efforts, you can correct the areas that you cannot correct in any way thanks to liposuction and get a slimmer appearance. If you want to get rid of your fat, you can visit our
liposuction in Turkey
page and get more information.
Tummy Tuck for a Flat Tummy
Tummy tuck is a plastic surgery procedure, also known as "abdominoplasty" in the medical field. Maintaining a healthy lifestyle and practicing sports are generally important for body health and appearance. However, sometimes factors such as aging, pregnancy or weight changes can cause unwanted sagging and loosening in the abdominal area. Tummy tuck procedure helps you achieve a flatter and firmer appearance by removing excess skin and fat. You can choose tummy tuck procedure for a more aesthetic appearance and you can check our
tummy tuck Turkey
page for more information.
BBL to Reshape Your Hips
The Brazzilian But Lift (BBL) procedure, which has been very popular in recent years, is performed to reshape body contours and achieve a fuller buttocks appearance. The BBL procedure offers an attractive alternative for people who want to make their buttocks fuller and more shaped. BBL requires a special surgical procedure. For this reason, you can contact us by reviewing our
BBL Turkey
page.
Arm Lift for Slimmer and Firmer Arms
Factors such as aging, weight changes, decreased skin elasticity cause sagging in the arms over time. This is where the arm lift comes into play. In the arm lift procedure, excess skin and fat on the inner surface of the arm are removed and the skin is tightened. Thus, it is an effective solution for those who experience sagging and loosening in the arms. With the arm lift procedure, you will have slimmer and firmer arms. Thus, you will get a younger and aesthetic appearance. If you are wondering more about the
arm lift Turkey
procedure, you can contact us.
Thigh Lift for Firmer Legs
Unwanted sagging and loosening cause dissatisfaction in body appearance. You can choose the thigh lift procedure for sagging caused by excess weight loss in the upper leg. Thigh lift eliminates your sagging problem and allows you to have firmer and smoother lines. If you are thinking of having a thigh lift but do not have much information, you can review our
thigh lift Turkey
page.
Special Process for Moms: Mommy Makeover
The breastfeeding process causes sagging in the breast tissue. Mommy makeover aims to achieve a firmer and fuller appearance with breast aesthetic procedures. These procedures may include options such as breast lift, breast augmentation or breast reduction. In addition, tummy tuck is performed for sagging in the abdominal area after childbirth. In this way, a flatter abdominal appearance is achieved. The mommy makeover procedure is an effective option for mothers who want to challenge postpartum body changes. For more information, you can visit our
mommy makeover in Turkey
page to get detailed information and start your surgery process.
Frequently Asked Questions
What is plastic surgery and how can it help to have a slimmer body?
Plastic surgery is a surgical procedure performed to correct or improve body appearance. To have a slimmer body, unwanted fat deposits and sagging can be corrected with procedures such as liposuction, tummy tuck, thigh lift.
Which plastic surgery procedures can help me to have a slimmer body?
Procedures that can help you have a slimmer body include liposuction, tummy tuck, thigh lift, breast aesthetics, BBL and mommy makeover.
Do scars remain after aesthetic surgery?
No, it does not. Because thanks to modern technology, there is no scar on the body after surgery. However, every body is different. If the body is very sensitive, a small scar may occur. This scar can be removed with the creams recommended by your doctor.
How permanent are the results after plastic surgery?
The results after plastic surgery are usually long-lasting. With a healthy lifestyle, these results can last even longer.
Is pain and discomfort normal after plastic surgery?
Yes, mild pain, discomfort and swelling are normal after plastic surgery. These discomforts can be controlled with painkillers and recommendations given by your doctor.