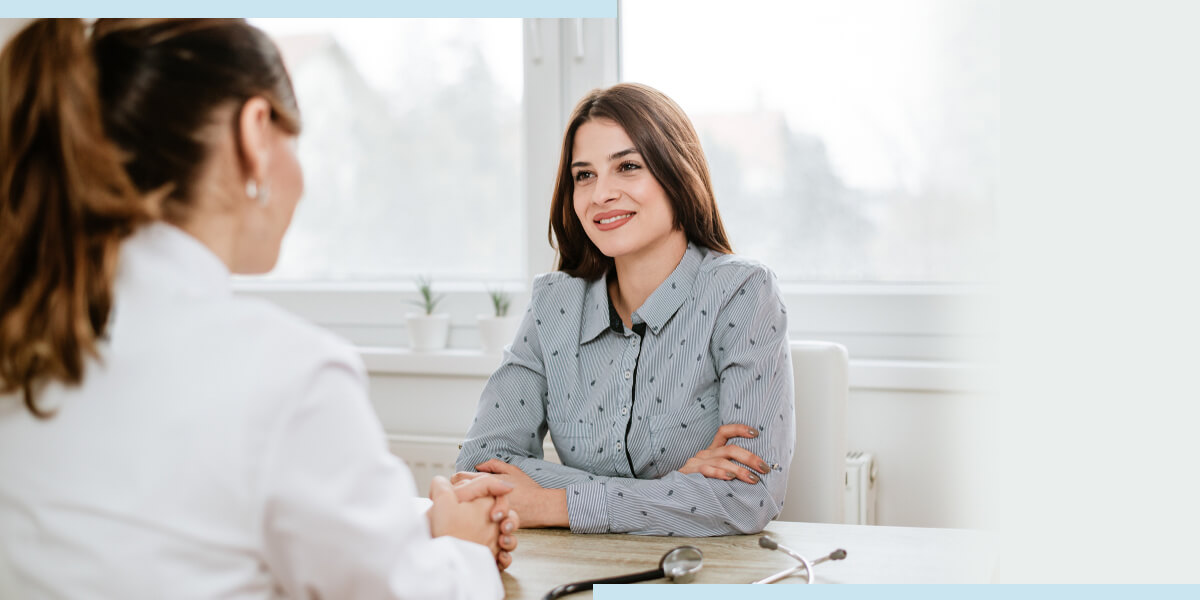 Health tourism is when people receive health services from a country other than the country they live in, in order to be treated or to receive services that are beneficial to their health. People who travel for this purpose are also called "health tourists". Among the reasons why people choose different countries in medical tourism, which is carried out for many reasons, are the insufficient medical services of their own country or the desire to be treated in a different country. The main reason is to visit the beauties of the country by making use of the same service with better opportunities in a more economical way.
Recently, there are a lot of health tourists coming in the field of medical tourism in Turkey. So, what are the reasons for Turkey to be chosen for health tourism or medical tourism? What criteria should we pay attention to when choosing a medical tourism clinic?
Why Turkey Should Be Preferred in Health Tourism?
Turkey is an important country for medical tourism, the purpose of which is to be treated with quality and lower prices or to improve health, and is one of the 17 most popular countries in medical tourism. The reasons why Turkey is so preferred in medical tourism are as follows:
Turkey's central location in the east and west.
It has more affordable prices compared to other countries.
Providing world-class quality services.
Having the highest number of hospitals accredited by the USA.
Having a rich cultural heritage.
Having a quality airline company that allows you to fly to many countries such as THY.
Having a suitable climate spread over 4 seasons. In this way, there will be no disruption in transportation and health services provided.
High number of specialist physicians.
We have listed the reasons why health tourism is preferred in Turkey. At this point, health tourists who want to receive service in Turkey should decide which medical health agency to choose after they prefer Turkey.
Things to Consider When Choosing a Medical Tourism Agency
Things to consider when choosing your medical tourism agency and the features that the best health agency should have:
1. Make Sure They Work With Expert Doctors In The Field!
Sağlığınız her şeyden daha değerli. Bu noktada en değerli şeyinizi emanet ederken oldukça fazla araştırma yapmanız gerektiğini unutmamanız gerekmektedir. Bu noktada seçmiş olduğunuz medikal ajansın anlaşmalı olduğu klinik ve cerrahların önceki çalışmalarını inceleyebilir, önceki hastalarından bilgi edinebilirsiniz..
2. Beware that they are working with clinics using state-of-the-art devices!
The machines used are as important as the expert surgeons. Quality service; The machine used is directly proportional to the surgeon and therefore the clinic you have chosen. At this point, you should come by researching which clinics your medical health agency works with.
3. Prefer a Health Agency with European Quality Standards!
You can make a choice by making sure that the medical tourism agency you will choose works with hospitals in Turkey that comply with the highest European quality standards.
4. Learn the Services It Offers You!
You are coming for the first time from a different country, perhaps to a country you do not know, for your health. At this point, before you come, you should make a choice by getting information about all the services that your medical health agency will offer you.
Features that a good medical health agency should have:
There should be an interpreter and helper who will take care of you in the whole process. Having someone who speaks the same language as you at every stage will make you feel more reliable.
Your entire trip must be planned in advance and accordingly all tickets must be purchased.
They are required to share with you all the information about the doctor and clinic that you will receive aesthetic service from.
Why should Estetica Istanbul Medical Tourism Agency be preferred?
Estetica Istanbul is a leading brand in health tourism in Turkey, which stands out with its more than 10 years of experience in medical health tourism and the services it provides. The features that make it stand out from other health tourism agencies are as follows:
👩‍⚕️ Free Consulting
You can reach our expert consultants about the service you will receive free of charge and you can have information about the process and operations.
🚙 VIP Service
It offers you a special VIP vehicle service that will always be with you from the beginning to the end of the process by making you feel special.
🏢 Airport Reception and Transfer to Hotel with Professional Team
According to the calendar planning created by Estetica Istanbul, first of all, our professional team and your special assistant who will accompany you during the entire travel process meet you at the airport and transfer you to the very decent 5-star hotel.
👩‍⚕️ Doctor Examination at the Clinic
We bring you to the clinic by picking you up from the hotel where we transfer you, with a doctor's examination created by appointment. At this stage, we contact our doctor of your choice and ensure that you have all the necessary examinations.
🏩 Transfer to Hotel on the Day of Surgery
After the examination, the day of the operation is determined and the operation takes place. With the approval of our doctor, the patient is transferred to the hotel and rests.
🌉 Travel to Istanbul
After our patient's rest period is over, with the approval of our doctor, we are making a trip to Istanbul for the beauties of Istanbul, such as the Hagia Sophia Mosque, the Grand Bazaar, and for the person's own wishes. Istanbul trip Besides, other cities of Turkey, Cappadocia etc. If you want to see its beauties, we fulfill all your tourism requests, including your flight ticket.
✈ Final Control and Airport Transfer
Final checks are carried out by our specialist doctors. After the final controls, our professional team provides tickets and transfers our patient to the airport.
✔✔Being a Medical Tourism Agency with European Quality Standards
As Estetica Istanbul, we ensure the satisfaction of our customers by working with the best hospitals and doctors in Turkey. The institutions we work with have European quality standards and the latest technology machines are used in these institutions.
The best aesthetic clinic in turkey, the leading medical tourism agency and health tourism agency, we help our customers to leave our country very satisfied from the beginning to the end of the process.